Deluxe Art Floor is an exclusive department of Deluxe Art Home Improvement.
At Deluxe Art Home Improvement, we specialize in bringing your Flooring dreams to life. Join our community of satisfied customers who have witnessed firsthand the Deluxe Art difference in Flooring services. Embark on an exciting journey with us as we transform your floors, and in the process, elevate your home living experience. Trust Deluxe Art Home Improvement for all your Flooring needs.
Are your current floors failing to reflect your style or wear and tear becoming more visible? Don't let unsatisfactory flooring diminish the charm of your home. Invest in your home today with Deluxe Art Home Improvement, where creativity and craftsmanship come together to transform these challenges into your dream floors. Reach out to us for a consultation, and let's begin the journey of planning and creating your ideal flooring solution together.
Unveil a New Level of Comfort and Style
Ready to transform your space with your dream flooring in Myrtle Beach? Whether you're drawn to the warm ambiance of hardwood, the modern elegance of tiles, the cozy allure of carpet, or the practical appeal of laminate, Deluxe Art Home Improvement is your trusted partner in this transformative journey.
Free In Home Consultation
At Deluxe Art Home Improvement, we see Flooring Installation in Myrtle Beach as more than a service—it's a collaborative creative process. Your vision inspires our expertise. Reach out to us today and let's embark on the exciting journey of realizing your dream flooring. Watch as we bring your vision to life, enhancing your home's comfort, style, and value with each plank, tile, or carpet we lay. Exceptional flooring, tailored to your vision in Myrtle Beach, is just a phone call away.
Why Choose Us?
Choose Deluxe Art Home Improvement for your flooring installation and
experience the difference that our commitment to excellence makes.
Deluxe Flooring Solutions Essentials
Revitalize Your Space with Premium Flooring Options and Finishes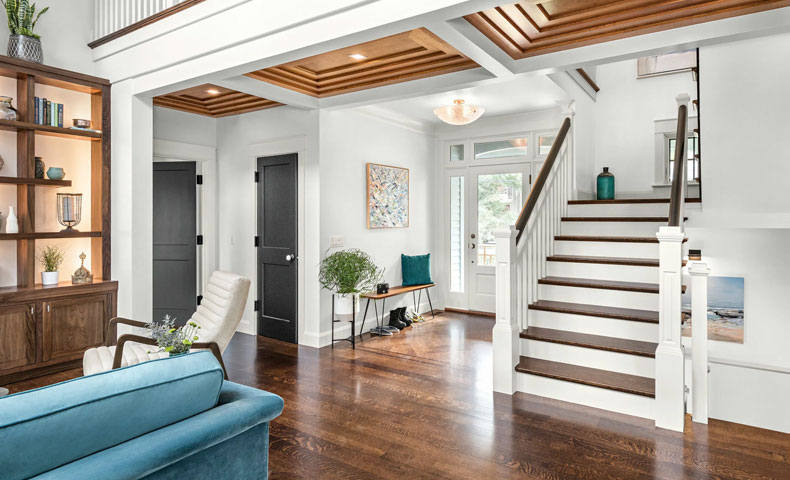 Hardwood Flooring Installation
With a range of wood species to choose from, our hardwood flooring services can create a timeless, elegant look in any home.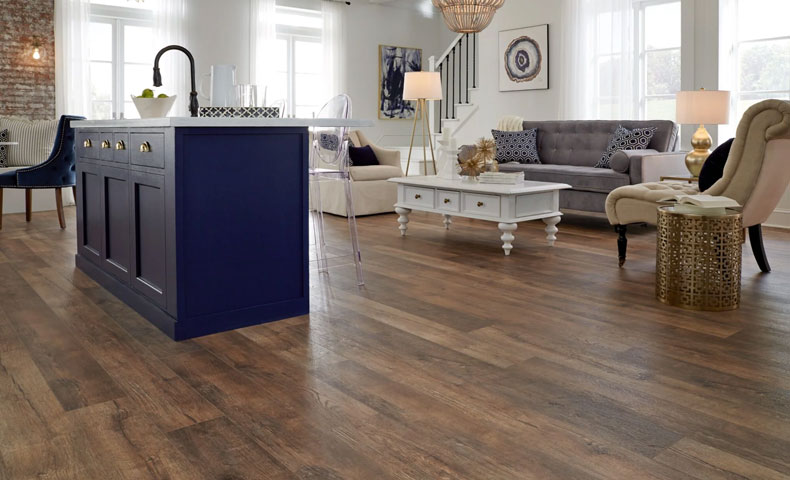 Laminate Flooring Installation
Offering durability and versatility, our laminate flooring service is ideal for homes with high foot traffic or for those seeking a cost-effective solution.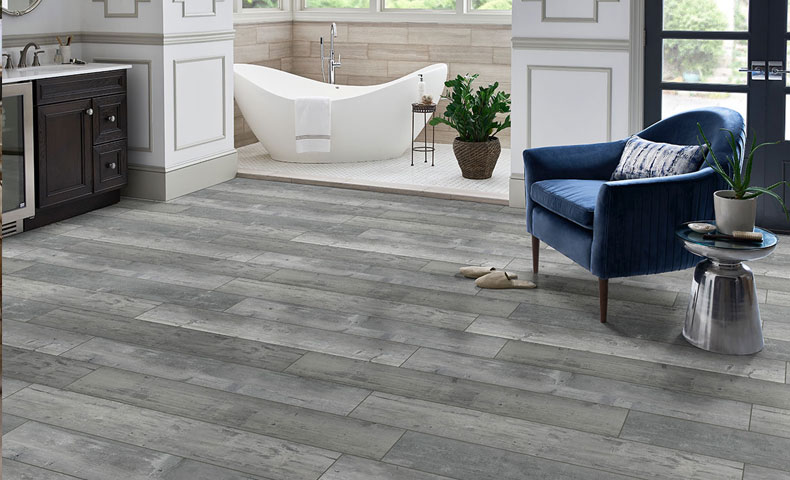 Luxury Vinyl Tile (LVT) Installation
Combining the aesthetics of stone or wood with the resilience of vinyl, LVT installation is an increasingly popular choice for modern homes.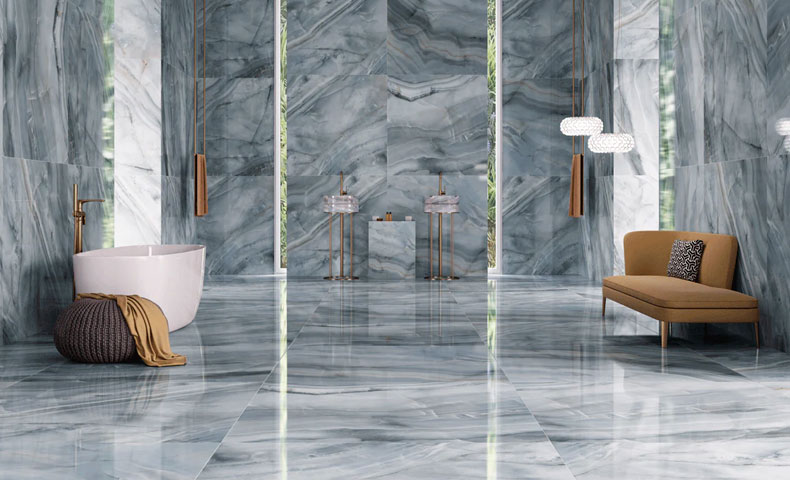 Tile Flooring Installation
From ceramic to porcelain and natural stone, our tile flooring service can create a unique, durable, and easy-to-maintain surface in your home.
Stunning Flooring Transformations
Embark on a Visual Journey Through Style and Innovation in Flooring Design
What Our Clients Have To Say
Hear It Directly From Those Who've Transformed Their Homes
Awesome job. Very professional staff, Lucas and Alessandra both were extremely easy to work with. Bathroom came out amazing. Attention to detail.
Efigênia Rosa pio lopes
2023-01-25
Che Dio benedica tutti voi il lavoro è di qualità perfetto.
Allegiance Insurance Group
2023-01-15
The entire team did an excellent job with our interior wood installation. Highly recommend!
Excellent quality,innovation timeliness and clean-up,coupled with honesty and integrity.That's our experience with Lucas on our condo rehab. They installed tile floors,quartz countertops in the kitchen and bath,new doors on kitchen and vanity cabinets as well other small jobs.The project included carpentry,electrical,painting and plumbing work.We are extremely pleased with the way this project turned out.
Marcos Deluxe Art did a great job doing the tongue groove in the kitchen dining room and the living room All the workers did outstanding job an clean up after each day. The job was done on time and the price was what was quoted Will use them every time we need work done 5 plus stars
We had Deluxe Art do renovations in our home. We met with Lucas to let him know what we wanted done. He took measurements and advised us before work began what would need to done. The estimate was very detailed so we knew what to expect. The entire crew that worked on our renovations was very professional and courteous. I can't say enough about how happy we are with our completed projects. I'm already making a list of other projects we will contact Deluxe Art to do for us. We won't use anyone else for home repairs. If you want quality work and courteous and professional people doing the work then contact Deluxe Art. Thank you to everyone that worked on my home. You have a great team!
Very nice and amazing good job
Special shout out to Lucas and his team for installing hand rails in our shower and tub areas. Lucas and his team installed the hand rails on a rush basis before my husband returned home from the hospital. Lucas was professional, responsive, and did quality work. After completing the job, Lucas would not accept payment. Lucas simply said God bless your family and enjoy your time with my husband. Hand rails look great! Thank you so much, Lucas!!!
Backsplash looks amazing.
Jonathan Doyon
2022-09-02
We had a real time crunch and deluxe art was able to meet our Time needs. We had a wall removed and all of the electrical outlets and switches moved to other walls we had the cabinets fixed after removing a section of cabinet and the wall. They also fixed the tile floor and adjusted the existing granite counter top to accommodate a larger oven that we purchased. It really shows that everyone that worked on my project was personally invested in doing great work, no one was looking to just finish it quick, they were interested in being proud of their own work. I like that. Very flexible and professional team. Even when there were some language barriers the guys pulled out their phones to do some quick translation, problem solved. Very outcome oriented. Can't wait to have them do the master bathroom next.
We invite you to visit us!
Let's get in touch
Contact us anytime between 8:00 AM and 5:00 PM, from Monday to Friday, to schedule your appointment. Alternatively, you may use the form provided below to submit your service request.